The need for a personal voice coach
An aspiring champion needs a badminton or swimming coach and the likes of them. A talented and budding singer or dancer needs a Guru. Similarly, any professional, aspiring to take their voice to performance levels, and enhance their communication skills, needs a personal voice coach.
A personal voice coach alongside them, aligns the process of learning to their goals, and takes personal interest in mentoring them over a mutually agreed period.
A good voice coach saves hours on the learning curve and provides best opportunities to succeed as a speaker or a voice artist.
Who needs voice coaching?
Anyone who desires to communicate better, needs voice coaching. Words are simply words, until they are brought alive by a human voice. After all, a human voice is the most powerful and natural instrument. We often ignore, or are unaware of its potential. Human voice, in a profession can help make or break deals, more often than not. Therefore, having good voicing skills is important to everyone.
Aspirants wishing to foray into the voice industry.

Those who want to produce their own media clips for their YouTube channels.

Existing voice artists who want to scale up their skills.

Corporate speakers who wish to improve on their voice delivery.

Teachers or speakers who desire to master the art of story-telling.

Anyone who is associated with the field of broadcast and public speaking.
The above groups should explore the scope of training their voices under the guided supervision of an expert.

The uniqueness of the coaching program
At Shilpi's Voice and Visuals, your personal voice coach Shilpi works with you one-on-one, over a period of 6 months, that  comprises of 15 real-time or virtual sessions once a week, followed by offline hand-holding to monitor your progress.
The coach's previous experience as a corporate facilitator of training programs and the current profile of a voice artist is instrumental in creating the voice coaching programme. She assists and helps aspiring individuals in getting that element of voice acting in their personal as well as professional conversations.
The Approach

a. Training Need Analysis
Shilpi is approached not only by aspiring Voice-Over artists, but also the ones already into the profession, and feel the need to scale up their skills. Not to mention, the corporate executives who want to better their communication skills as soft-skill trainers, presenters, corporate story-tellers, and those who wish to build their confidence and public speaking skills.
People from different professional backgrounds have different needs. Shilpi believes in 'Different Strokes for Different Folks'. She coaches people with varied backgrounds, which requires a customised approach.
Once a prospect expresses interest in booking Shilpi as a personal voice coach, she invites the prospect for a discussion that could last for 60-120 mins
This gives her the opportunity to assess the following:
The exact need of the prospect (said & unsaid)

The aptitude of the prospect in terms of the present skill-set

Identifying the prospects professional and personal goals

The extent of c

ustomisation required

Passions of the prospect

Level of dedication, sincerity, patience, willingness to work hard etc.
This also gives the prospect an opportunity to revisit their reasons for enquiring and firm up the decision once more, before plunging into SVV's Voice Coaching Programme. Practice and hard-work are the essential commitments as SVV needs the prospect to make the most of the coaching programme.
b. Orientation
Once it is mutually decided between the prospect and SVV to take the association forward, coaching starts with a complimentary session on orientation.
The prospect who is a client now, is taken through an in-depth understanding about the following:
  Demonstration of vocal exercises to work out all the facial muscles, cavities and the vocal apparatus to build stamina and    clear sound production.
  The concept of verbal or vocal performance and the importance of sound.
  What makes voice the first and most significant component of communication?
  Where are they at present with their voice?
  Connecting with inner creativity and ability to visualise words.
  Initiating the power of imagination.
  Finding the right pitch, setting the intensity, pace and tone.
c. Real-time or Virtual Sessions
The coach introduces them to variety of written content that require to be delivered in different styles. This consist of 15 intense sessions once a week of 120 mins duration each. They are completely based on demonstration, performance and continuous feedback.
Becoming aware of how one sounds vis-a-vis how one could ideally sound to have an impact on listeners.

Supervised guidance on building voice modulation by continuous feedback on pitch, volume, pace.

Tremendous guidance and practice about the logic and benefits of pauses that is a must. 

NLP techniques to help the client connect with their emotional intelligence in order to  bring it to the fore and add to the aesthetics of delivery.
Adapting the skill of shifting the state of mind depending upon the type of content and audience.

Getting comfortable with the element of voice acting by consciously capitalising on mental attitudes, body physiology and unspoken cues.

Developing the skill of infusing words with emotion and bringing them alive.

Building conscious competency on the art of converting written words into spoken words.

Listening is important to learning. Clients are encouraged to listen to various speakers and voice artists to enhance their listening skills and identify different delivery styles.

Holistic development of the client.
d. Support post-coaching
Building new skills or enhancing the existing skills, require supervised guidance, time, patience, continuous efforts and a mutual desire to bring about the changes, and align them with professional as well as personal goals.
To ensure an unhindered progress, the coach offers continued offline mentoring for about 3-6 months, after the 15 sessions are completed. The client is required to continue practice all that, they have been coached on. The idea is to gradually progress towards changing the conscious competency, to unconscious competency.
There is no miracle that can substitute hard-work and practice.
The client is advised to send two voice samples and a video sample once a week. These samples are calibrated uncompromisingly and the feedback is shared with the client. The client is expected to keenly revisit the samples to identify the areas of improvement suggested by the coach and implement them throughout the week to overcome the flaws.
During this period, the coach is glad to go the extra mile in mentoring her clients if they approach her about an assignment that might require her assistance for them to prepare for a performance or delivery.
e. Demo Samples & Auditions for Voice Artists – Marketability
A good demo is the gateway to connect with business opportunities for SVV's clients aspiring to launch themselves as Voice Artists. It is the most important marketing tool for them to reach out to various prospects in the Voice-Over industry. An audio-resume is a must to showcase voicing skills and vocal range. Hence, it needs to be of high quality to propel the clients' VO career, rather than causing harm in the very initial stages itself.
The coach gives them a green signal once she deems them fit to launch their voices in the industry. Their demo reel is to be produced in a professional recording studio under her supervision. They are then guided and encouraged to market themselves by getting voice agents, approaching production houses and recording studios.
Benefits of Voice Coaching
Sincere efforts always translate into lessons, that help us build invaluable assets for life. There are numerous benefits that come afore in the process of crafting and developing one's voice. Here are a few: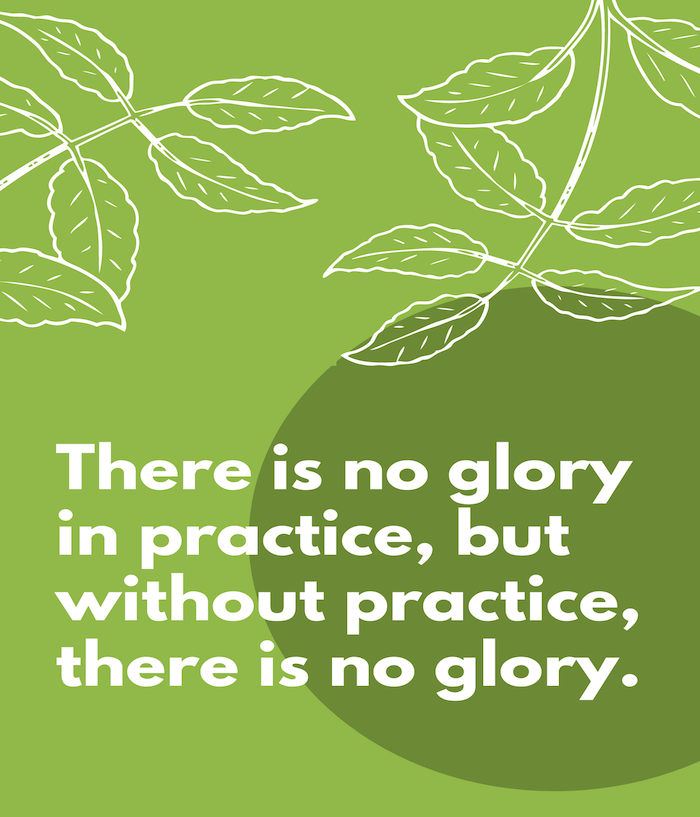 Improved Posture – The process of training your voice would need you to check your posture to strengthen the diaphragm and exercise your lungs. Improving and rectifying the posture would enable you to produce the right sound.
Gaining confidence – Leaving your comfort zone to learn a new skill would lead you to the path of personal growth. With gradual progress in your voice and delivery skills, you will feel a surge in your confidence.
Tapping creativity – In order to use voice effectively, one would need to connect deeply with their own emotions and tap their latent creativity. This would create tremendous awareness about artistic possibilities in using the human voice.
Mental alertness – Listening is an integral aspect of training your voice. It alerts you to understand the nuances of delivery styles of different speakers, learn voice control, adapt to new styles, explore your own vocal range and enhance your auditory skills several notches higher. Not only that, regularity in the recommended breathing exercises ensure better supply of oxygen to the lungs, brains and other organs increasing mental alertness.
Better connection with audience – When you work on your voice, you develop your overall personality. You cannot sound effective without right expressions, proper physiology, appropriate body language and a positive attitude, you project through your voice. When all of these aspects are in tandem, you are bound to establish a strong and powerful impact on your audience.
Speech becomes interesting – Slowly and steadily with conscientious practice you learn how you can use your voice to deliver a crowd pleasing speech. Your ultimate goal is to have your audience eating out of your palms.
Everything in nature has a sound, thus has a presence. With the human voice, thought almost equals sound. When we neglect our voice, we are neglecting the potential of our presence and limiting the scope of communication. It is capable of instant expression with no instrument required to translate thoughts and feelings into sound.
Are you ready to invest time and energy in adding this wonderful skill to your personal and professional growth? Then get yourself a personal voice coach now.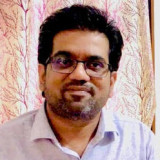 Naganand Kolar - Social Entrepreneur, Founder & CEO @ Ingrained Solutions
20th June, 2020
Shilpi's VOICE & Visuals.. A story of experiential learning.
A truly amazing experience that I would love to share.
Last year I was thinking of taking up a course on public speaking and I was discussing this with my dear friend Shilpi. During this intense discussion is when I realised that instead of a public speaking course, what I was in need of was Voice coaching.
Like many, I was also under the impression that voice coaching is for people who are looking to make a career as a Voice-over Artist. Naa.. it's much much more than that.
A great Voice coach can help you learn how to use tone, intonations, emotions, display confidence, when and how use pauses, finality, smile, proper pronunciation etc, etc., and most importantly how to bring that impact through your own voice. I can't express how wonderful the entire learning experience has been. This is what I call a true Experiential Learning. Shilpi is extremely patient and a wonderful coach to have.
Shilpi keeps reminding me that coaching is not teaching, it's about understanding & knowing your own voice. I totally agree on that, as I am now more aware of my own voice. I am aware of my mistakes and the corrective measure that I have to take. Although I must admit that I still am not able to practice regularly, but I am slowly but surely progressing and all the credit goes to my coach, mentor & guide.. Shilpi..!!
Thank you very much Shilpi for not bearing me..!! I now know the power of Voice..!!